Your Local Brooklyn Team
"I cannot say enough good things about Jason and his crew. I know my dog is in good hands when he's out with them. They are reliable, flexible and always work with me to accommodate my last minute needs." Lisa S. - Lucas' mom
Claudia is an actor, playwright, and chronic daydreamer who spends way more time with dogs than people. When she's not hanging out with her four-legged friends she enjoys playing music and throwing rooftop parties for her two-legged ones. Her hobbies include making a cappella arrangements of obscure songs, trying out new soup recipes, and cheerfully disregarding every writing deadline she's ever set for herself. She can often be found lounging in a sea-blue hammock in Prospect Park squinting at her tablet while eating strawberries she's probably forgotten to wash.
Brian is a musician/artist born and raised outside of Portland, Oregon. He came to NYC to study and play music and currently resides on Roosevelt Island where he hangs with his two kitties Blackwell and Dizzy. He enjoys making music, long-boarding, and being outside with dogs!
Jody is a writer and musician from Lowell, Massachusetts. He likes to spend his time reading books, playing piano and exploring the city. He loves dogs and is looking forward to meeting yours!
Corinne has over 7 years' experience caring for cats and dogs. She started volunteering at her local Humane Society in middle school, and spent at least one day a week there until she graduated high school and moved away. Basically she's seen it all, from newborn puppies and kittens to graying and geriatric, and she love's them all. When she's not dog walking, she makes films and videos, or you can catch her at your local comedy show!
Saruh is a New York City-bred dog-lover, musician and student of Chinese medicine. She's spent most of her life with dogs. When she's not scheduling your pup's visits, Saruh is either playing guitar, singing with her band, studying the ancient knowledge of Chinese medicine, or walking around the five boroughs.
Iggy is an avid cyclist and dog lover. To him, animals bring out the happiness and joy that's inside all of us. When he's not with the pups, he is usually repairing / restoring bikes or learning how to cook new dishes and deserts. Iggy is also a huge sports fan- Go Yankees!!!
Brendan is a composer and performer, living the double dream of pianos and pups. When not galavanting across Brooklyn with his pack, you can find him playing strange and wonderful tunes with Reliant Tom, or working in the immersive theatre world with Linked Dance Theatre.
Chris was born in Queens and grew up in New Jersey, but has lived in NYC for the past 13 years. He is one of Jason's oldest employees having worked with him for over 6 years. After working many different jobs he was very happy to become a dog walker, one of the best jobs out there! Chris has no pets of his own but when asked if he has a dog will reply, "yes I have 50 dogs!" When he is not with the canines of Park Slope he enjoys playing music & going to the library.
Ars is from Ukraine and has been living in NYC for 15 years. Currently, he lives in Brooklyn and is pursuing a degree in Nursing. Ars is a huge dog lover! His hobbies include riding his bike to catch pokemon, watching Game of Thrones (sadly he needs a new show now), and being one with nature.
Max is a lifetime dog lover from Boston, Massachusetts. He grew up with several wirehaired dachshunds. When Max isn't walking dogs, he enjoys skateboarding, cooking, and traveling all over the world with his three awesome rock bands: Dirty Fences, Metalleg, and Brower.
Justin is a writer and musician living in Ridgewood. He doesn't have a dog of his own but he did teach his cat to sit and give low-fives!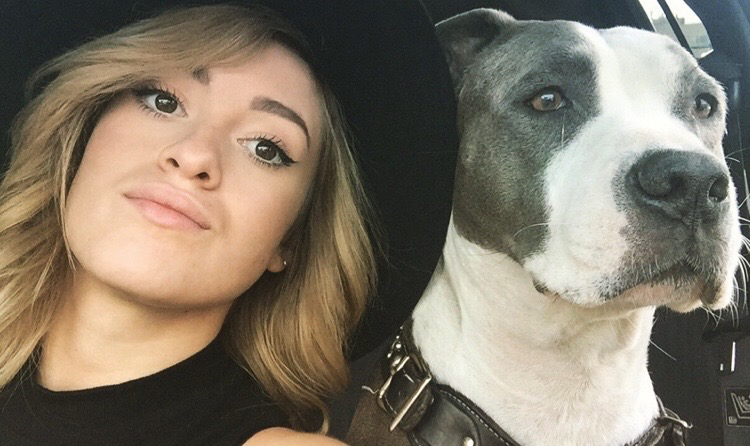 Jana is a Brooklyn-born animal lover, currently residing in Bay Ridge with her blue nose pit bull, Spinx. She recently moved back to Brooklyn after studying abroad in Rome, Italy. When she's not cuddling up with Spinx she spends her time reading and writing. She's had two poems published so far.
Schedule a meet & greet with Jason!